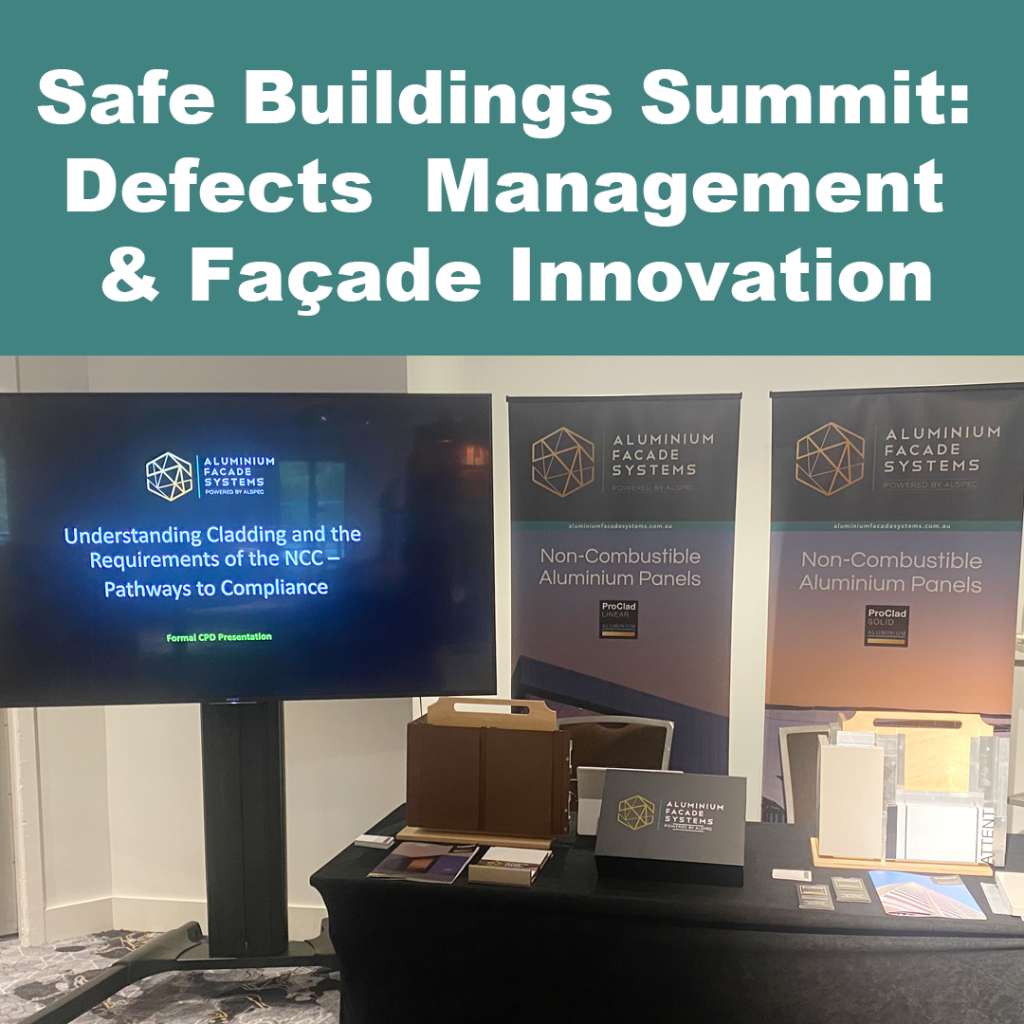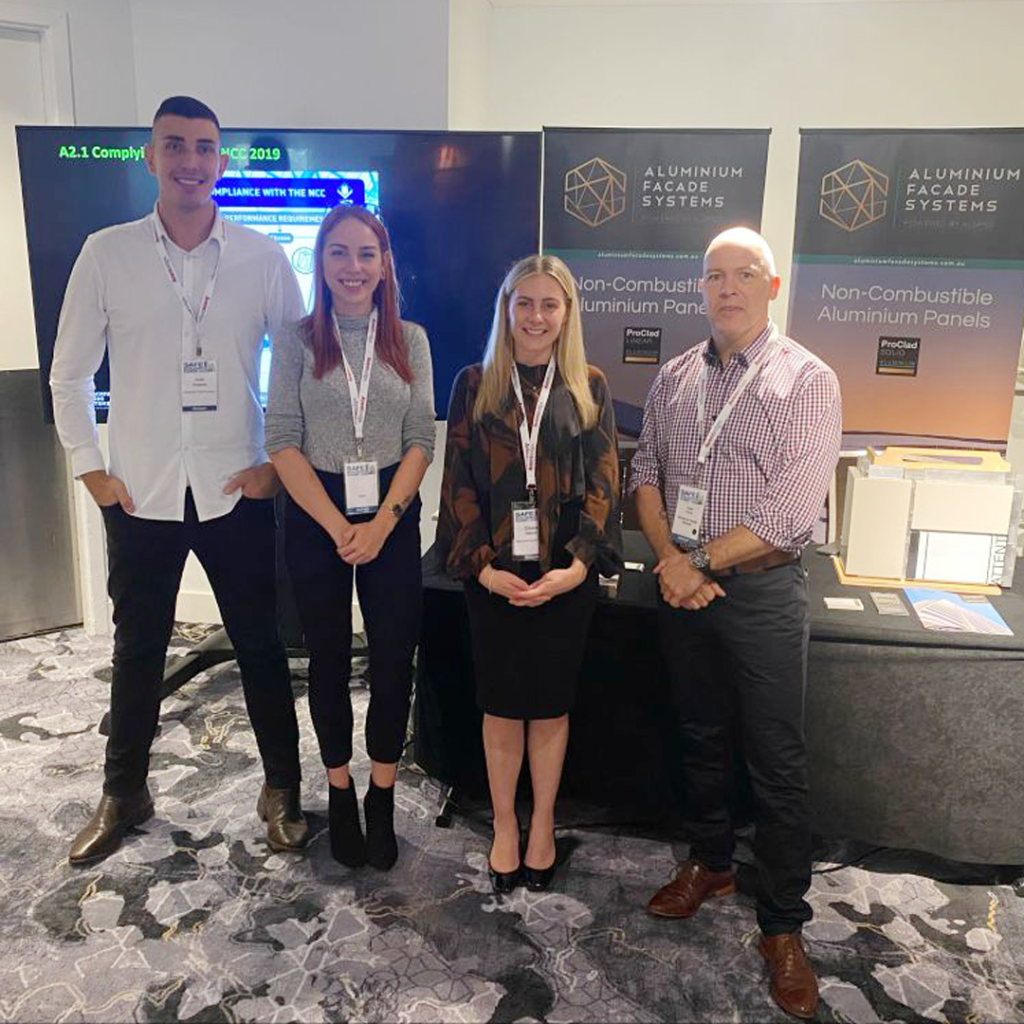 Safe Buildings Summit: Defects Management & Façade Innovation
Last month at the Safe Buildings Summit: 'Defects Management & Façade Innovation', the AFS team engaged with a variety of stakeholders involved in the large sale Construction remediation being carried out across Australia assisted by government pledges and strict construction codes.
It is evident that the construction industry is moving toward a collaborative response to the current construction crisis, where all involved are being held accountable for their role in development- from design through to construction.
As a supplier it is important that safe products as well as systems are being sold into the market and installed correctly onsite; AFS focus on the ability to present and sell safe, compliant 'systems', and engage with all stakeholders through the design and construction process with relevant individual component and complete system testing.
Aluminium Façade Systems ProClad Solid & ProClad Linear pass AS1530.1 & AS1530.3. Products have also been tested under AS4284, testing each 'system's strength, air infiltration, water penetration and seismic response.
These certifications, coupled with the correct design and onsite procedures are designed to provide confidence and certainty to regulatory authorities and the market on cladding products.